CINDYLIN
SIAMESE & ORIENTALS
TICA GRAND CHAMPION
AZOREZ SILMARILLION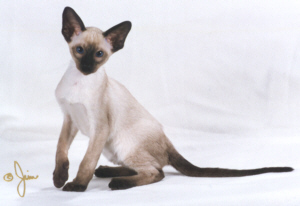 THIS LOVELY BOY IS

FROM CANADA

A COMPLETE OUTCROSS TO OUR LINES
SEAL POINT SIAMESE


THANK YOU DEBBIE
WE THINK HE IS GREAT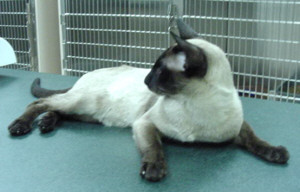 GETTING READY
IN CANADA.


SON AT THE VET CLINIC
PRIOR TO DEPARTURE
FOR AUSTRALIA.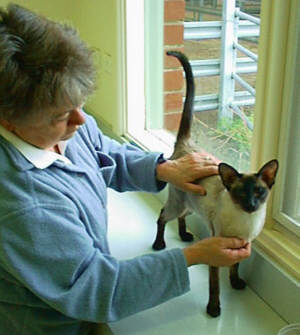 AFTER A 24 HOUR DELAY IN LA
SON ARRIVED IN MELBOURNE.
EVEN AFTER A MARATHON JOURNEY
SON'S TEMPERAMENT WAS STILL SUPERB
HERE HE IS IN QUARANTINE

WE WERE LOOKING FORWARD
TO BRINGING HIM HOME.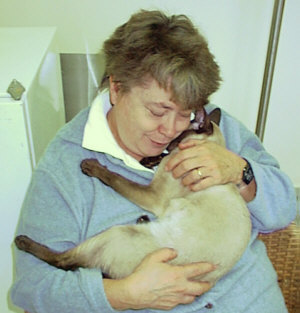 AT LAST !

AFTER THAT JOURNEY
SOMEONE TO HOLD ME.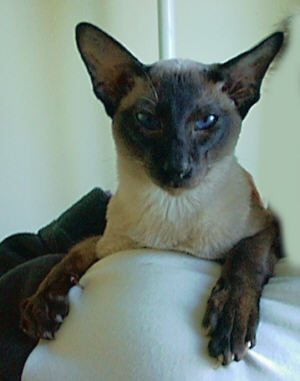 WE APPRECIATE
ALL THE CARE AND ATTENTION
GIVEN BY THE STAFF
AT THE MELBOURNE QUARANTINE STATION
SPOTSWOOD.



TICA GRAND CHAMPION AZOREZ SILMARILLION
IS NOW AT CINDYLIN.
WE ARE DELIGHTED TO HAVE HIM.
THANK YOU DEBBIE MODDERMAN
FOR BREEDING AND TRAINING
THIS WONDERFUL BOY.
Our Thanks to Mary Ward, of Summitmews Cattery
for Granding Son in TICA