CINDYLIN
SIAMESE & ORIENTALS
OUR GROUP 2 BOYS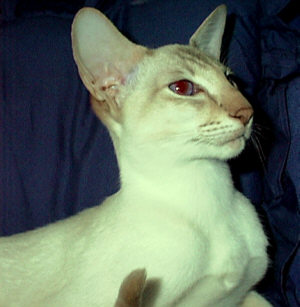 12-02-1999 TO 24-04-2010
CCCofA DIAMOND TR GD CH
GOLD GD CH CINDYLIN MIRRISON
LILAC TABBY POINT SIAMESE
FCCV (Victoria) & CFA (America) REGISTERED
FCCV GROUP 2 RESERVE KITTEN of YEAR 1999
FCCV GROUP 2 CAT of YEAR 2000
FCCV GROUP 2 RESERVE CAT of YEAR 2001
WINNER of NUMEROUS BEST GROUP 2
& SUPREME ALL BREEDS EXHIBIT in SHOW
SADLY MIRRISON PASSED AWAY ON 24-02-2010.
ALTHOUGH WE ARE VERY SAD TO LOSE HIM,
WE ARE COMFORTED TO SEE MIRRISON IN HIS DESCENDENTS.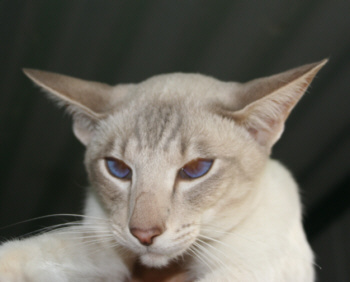 CCCofA CH
DBL GD CH XIANMI X CALIBUR
LILAC TABBY POINT SIAMESE
GCCFV GROUP2 KITTEN OF THE YEAR 2009
GCCFV GROUP2 CAT OF THE YEAR 2009
Best Adult (all breeds) under Kim Everett (CFA USA)
at the WNCA Show Melbourne 13 June 2009
Thank You Chris & Michael
For This Wonderful Boy, a Son of Mirrison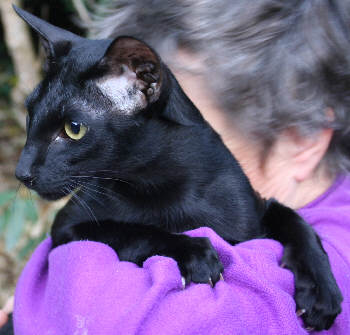 CCCA CH.GOLD GD CH
ARCELOR DU PHARE BRETON
BLACK ORIENTAL
IMPORTED from BELGIUM
Thank you to Corinne & Jacques Grognet-Michaux
for allowing us to add this gorgeous boy to our breeding program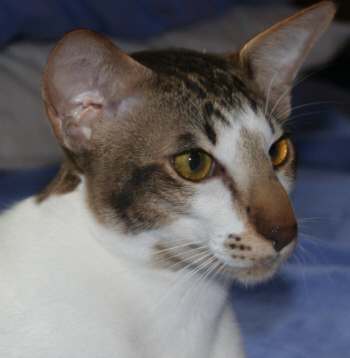 GD CH SYRECKS EXCEED & EXCELL
CHOC SPOTTED TABBY BICOLOUR
Thank You Marg & Brian
For our magnificient Reggie,
to breed our Bicolours.