CINDYLIN
SIAMESE & ORIENTALS

OUR RETIRED BOYS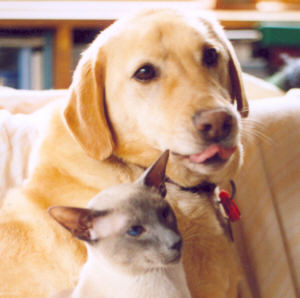 CCCofA SAPPHIRE TR GD CH
GOLD GD CH CINDYLIN SONATA BLUE
(and Bonnie)
BLUE POINT SIAMESE
FCCV GROUP 2 CAT of YEAR 1996
SIRE of FCCV GROUP 2 RESERVE CAT of YEAR 2000
WINNER of NUMEROUS BEST GROUP 2
EXHIBIT IN SHOW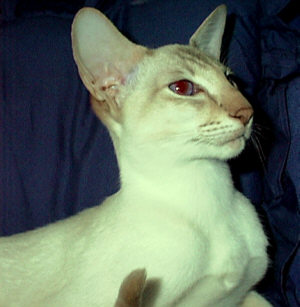 CCCofA DIAMOND TR GD CH
GOLD GD CH CINDYLIN MIRRISON
LILAC TABBY POINT SIAMESE
FCCV (Victoria) & CFA (America) REGISTERED
FCCV GROUP 2 RESERVE KITTEN of YEAR 1999
FCCV GROUP 2 CAT of YEAR 2000
FCCV GROUP 2 RESERVE CAT of YEAR 2001
SIRE of CINDYLIN MIA MELIKA
N.S.W.C.F.A. FEMALE KIT of YEAR 2001
SIRE of JILANBO KOI BOI
GCCFV GROUP 2 KITTEN of YEAR 2001

WINNER of NUMEROUS BEST GROUP 2
& SUPREME ALL BREEDS EXHIBIT in SHOW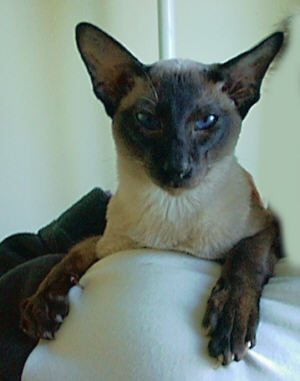 TICA GRAND CHAMPION
AZOREZ SILMARILLION
SEAL POINT SIAMESE
FCCV (Victoria) & CFA (America) REGISTERED
FROM PURE SIAMESE LINES
THIS LOVELY BOY IS FROM CANADA.

SIRE of CH CINDYLIN BLACK MAGIC
N.S.W.C.F.A. ALL BREEDS CAT Of YEAR 2003.
SIRE of CAMPARI KITTENS
BEST ALL BREEDS LITTER
SEYMOUR AGRICULTURAL SOCIETY SHOW
21st APRIL 2002.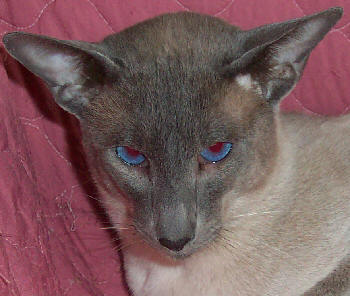 CHAMPION
KINAREN WEDGWOOD BLUE


BLUE POINT SIAMESE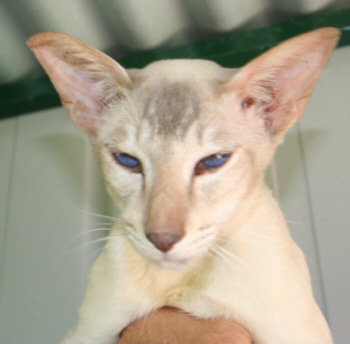 GD CH CINDYLIN HERMES
LILAC TABBY POINT SIAMESE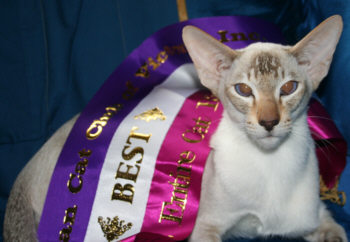 CINDYLIN PEGASUS
CHOC TABBY POINT SIAMESE
Best Group 2 Entire Ring 1
Pedigreed Persion Cat Club Vic
Under Joan Henderson 30-05-2010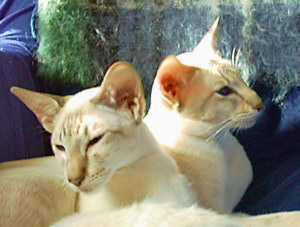 GRAND CHAMPION
CINDYLIN YARRA BARAK (front)
CHOCOLATE TABBY POINT SIAMESE
and HIS DAD MIRRISON (back)
FIFTH BEST FCCV CAT of THE YEAR 2001
WINNER of FCCV GUINEAS 2001
WINNER of NUMEROUS BEST GROUP 2
ENTIRE CAT in SHOW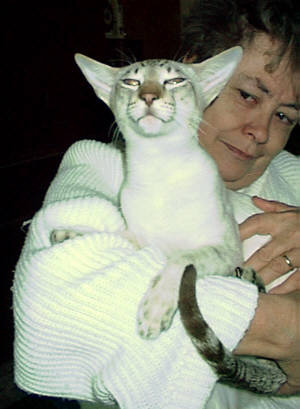 CINDYLIN YARRA BARAK
LEAVING FOR CANADA
on 4th JUNE 2001
YARRA TRAVELLED TO CANADA ON 4th JUNE 2001
HE ARRIVED ON 6th JUNE
WE ARE VERY PLEASED THAT OUR BOY IS WITH
DEBBIE MODDERMAN
AT AZOREZ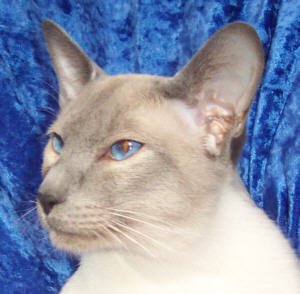 CCCofA CH
BRONZE GRAND CHAMPION
CINDYLIN BEAU BLEU


BLUE POINT SIAMESE